5 things you need to ask your SEO Agency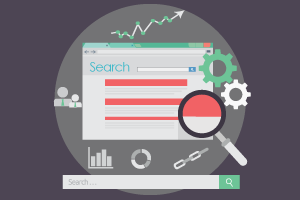 Before you sign off your SEO Agency, make sure that you've done your homework.
We recommend starting by asking the right questions and here are 5 questions for your SEO Agency they may not want you to ask!
Are you any good?
How will you get me results?
How do you measure results?
Who is my point of contact?
Can you keep me up to date on progress?
+17% increase within 1 month for an Irish client
One - Are you any good?
If you are about to separate your business with your hard-earned cash, it should not be too much to ask your SEO Agency to prove their worth. Ask for examples of successes. If they are worth their salt, then they may give you a contact to speak with. Not essential, but helpful. But either way, ask for references and/or examples of work they've delivered recently.
Two - How will you get me results?
It can be difficult to give forecasts in SEO, but if your SEO Agency cannot tell you how they plan to achieve your results, then this should be a ref flag. Just because you have not started the SEO campaign does not mean that your SEO Partner should not be able to provide clear direction on how they are going to target your results and capitalise on your performance. You are not asking for guarantees, but a firm understanding of their approach is essential. Timelines help, so get a gauge of these too! 
Three - How do you measure results?
This is perhaps the most important of the questions if you are misaligned with your agency, then measurement and expectation can make stakeholder feedback really awkward. If you are not clear from the beginning, scope creep can hamper effort on both sides. Is your agency using organic growth, do they help you to understand your improvements in conversions or enquires, do they provide clear reporting to show these changes?
Four - Who is my Agency contact?
Agencies are notorious for personnel changes and also multiple account managers which can become impersonal and difficult to track. Ask your SEO agency for details of your main point of contact and then ask for a senior member of the company, so that someone beyond the account manager is responsible for your account. A good company will stand behind their staff and also take responsibility if you feel aspects of the delivery have not been achieved.
Five - Can you keep me up to date on progress?
Communication is key, and your account manager should be providing weekly updates, checking in with you once a week. The reason this is important is that projects can drift. This project drift can push key deliverables further back, and although at the front face it looks like a small issue, the impact on growth can have a significant impact on the results you get and have paid for.
Key features of a good SEO Agency
Clear understanding of you goals
Clear understanding of your audience
Clear understanding of value to your business 
Clear reporting
Account Ownership
If you are not getting this from your SEO Agency and want to chat about your project, use the form below to start a conversation!