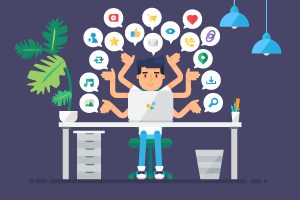 So you've built a website or someone has built it for you, but nothing... No ranking and limited visibility. 
Why are new websites hard to rank?
Well simply put 'trust' is the issue, a new domain has no long-term backlinks or citations online, it is like applying for a bank loan with no credit history. Google requires other signals to build your credit history and this can be factors like a history of cached pages, backlinks, directory listings, an SSL and a number of other factors, which help build trust. Online Marketing can be difficult, so get the right support.
Is this Google's sandbox?
Google denies the sandbox effect but influential Google figures have hinted at this restriction existing for new websites. Back in the early 2000s, it was easy to put a website live and gain traffic with some optimised content, 20-years on, the algorithms are wise and require many more signals to trust your new website. We see new sites being 'rank strangled'. Occasionally, you may see a moment of brilliance as the site shoots up in the rankings but then as fast as it went up it comes right back down. 🙁
Early signs, signal change!
Once you begin successful marketing activities around your new website, you may see changes drop in and drop out. This is really common and the same thing can happen with GMB (Google My Business) listings.
So, what can you do to rank?
We have established that you need to work hard to establish authority and trust with Google. The reason is by completing these expected signals sooner, you are shortening the time it takes for Google to understand your website and trust it, the result of which is a reassessment of the quality over time. However, that time can vary and so too can Google's return and reassessment of your website. What we are doing is putting our best foot forward.
What can you do to ensure that your website ranks
Use directories, get local citations
Renew your domain for a longer period (5-years, opposed to 1 for example) 
Deliver a technically superior website that is fast for users 
Ensure that engagement on-page is high
Focus on all the quality and performance signals you can
Choose a strong SEO Agency to support your marketing
Keep creating content and monitoring its performance
If you would like help with your content strategy, digital marketing or are considering freelance consultancy call 08451 303 404 -
You can read more about getting a new website to rank in this article
How did we begin gaining viability for Holiday Lets Norfolk?
The Market for holiday lets in Norfolk is lucrative and the number of companies providing Holiday Lets has only boomed with travel restrictions and concern of leaving the UK.
Companies like Norfolk Holiday Lets are in a competitive market, and they are a new business with a new website, after early successes saw the site fluctuating with some excellent positions.  Terms like 'beach cottage Mundesley' show early promise for blog posts that have managed to gain some ranking with internal linking.
We have helped the company by providing them with a host of useful and targeted posts that will provide some useful content to the reader like places to eat in Mundesley for example.

Developing keyword breadth
The page content and the URL structures have all played in helping this performance to increase. The amount of content has also helped Google find context for the site much more quickly. The number of keywords associated with this small property site exceeds 70! Their other website has been going for more than 8-years and has 28...
Developing this keyword breath and showing Google your knowledge means that your content marketing will soon take hold and your website will begin to compete with larger sites more quickly.
If are unsure about your content marketing and you would like help with your content strategy, digital marketing call 08451 303 404